STEP 1: Select your account type: Select your account type
Signing up can also be done on PayPal website. Simply select For You in the left box option.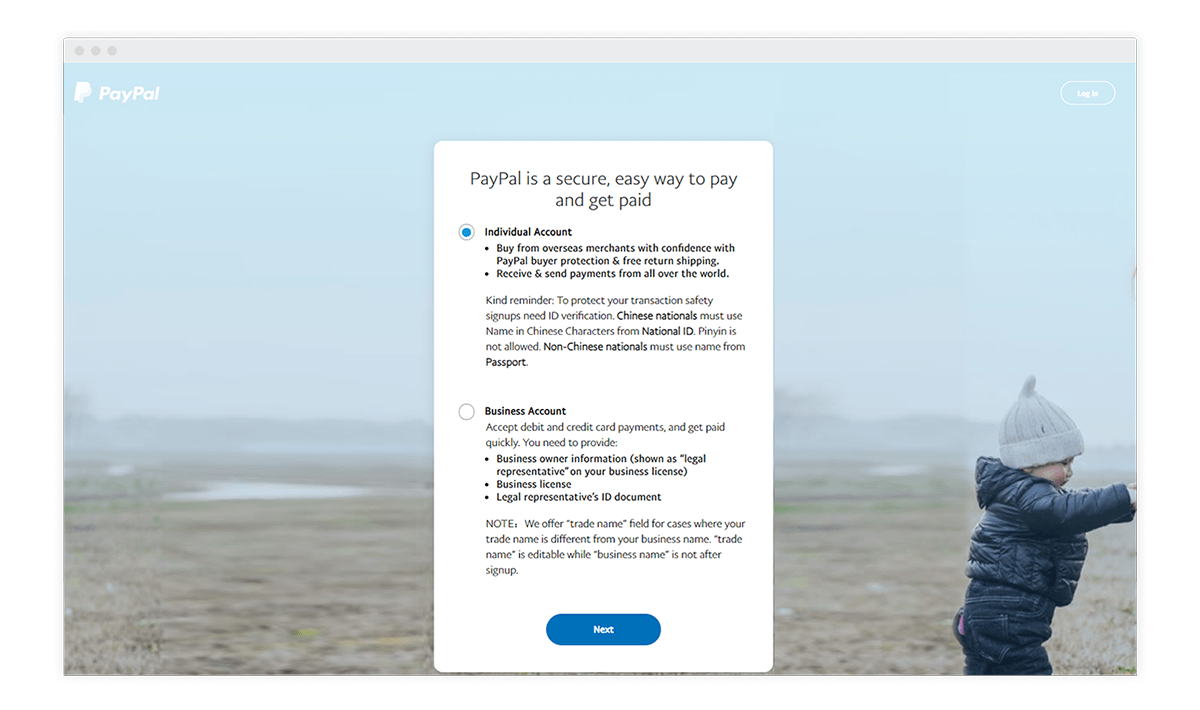 STEP 2

: Create your login details
Make sure you get your personal information right when you sign up for your PayPal account.
To ensure your account is set up correctly - always use the correct National ID or passport number. If you are a Mainland China Resident, you must use your name in Chinese characters from your National ID. Pinyin is not allowed. If you are a non-Mainland China Resident, you must use your full name from your passport.
Let us know the email address and the password you want to use. These will be what you need to log into your account in the future, so make sure to choose a password only you know.
If you've already got a business account set up, you'll need to set up your new account with a personal email address, bank account and credit or debit card. You can also choose to upgrade your personal account to a business one if you don't already have one.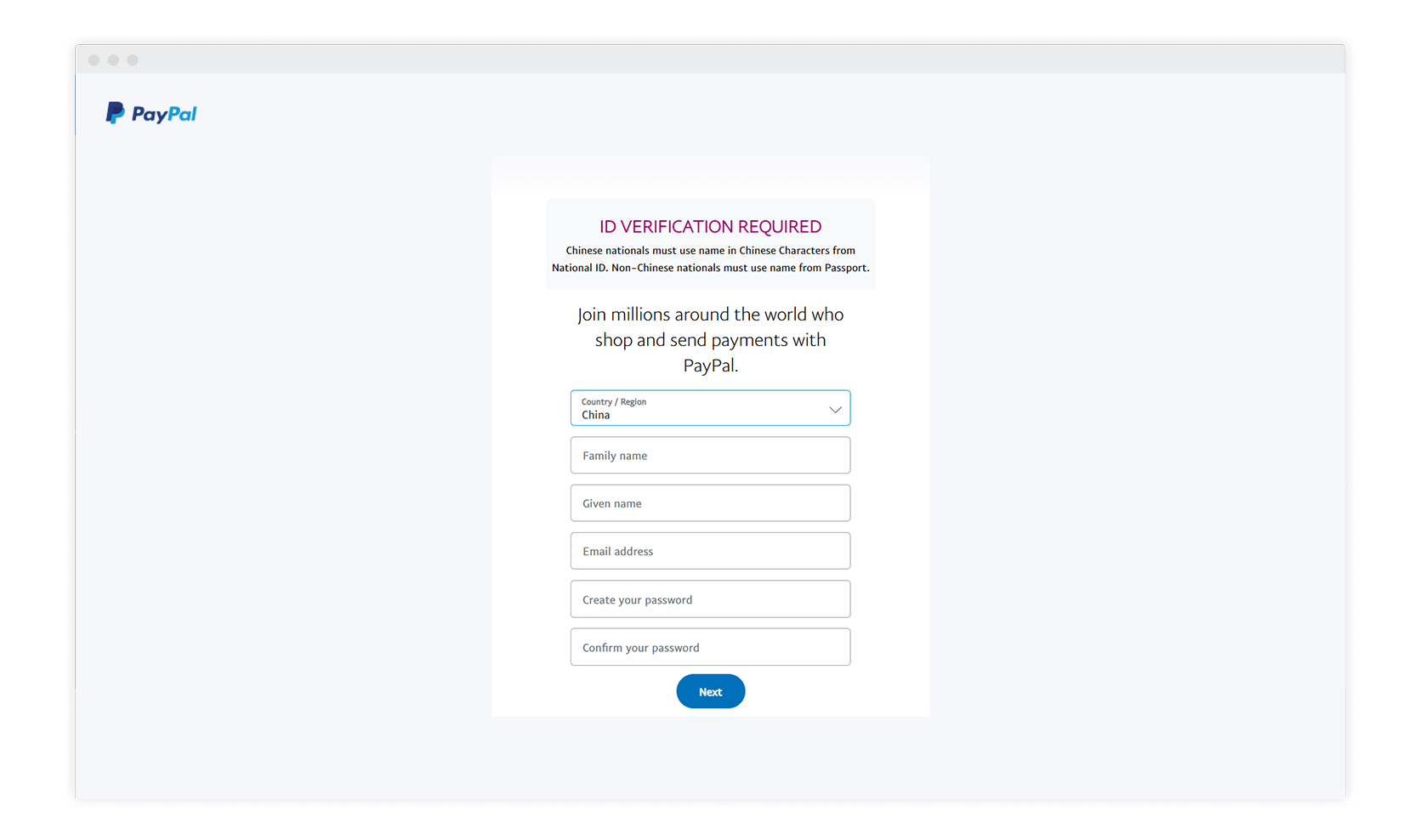 STEP 3

: Tell us more about yourself
Let us know more details such as your name, date of birth, address and contact details. Do ensure the details are the same as those in your National ID or passport, and check the box to accept our Terms and Conditions.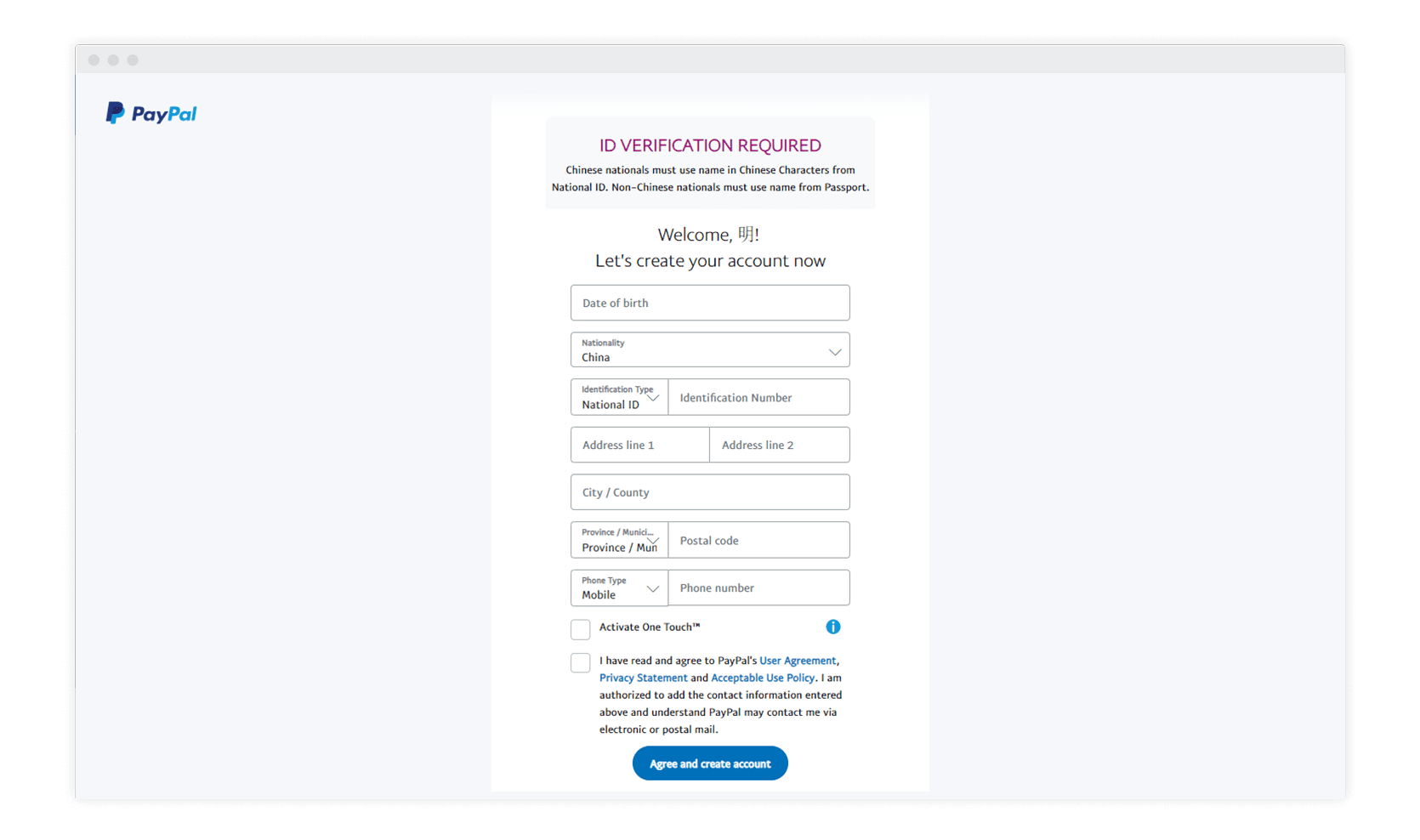 STEP 4

: Link your credit or debit card
Adding a credit or debit card to your PayPal account not only saves you time when you shop online, but safeguards your financial information and purchases against potential fraud. You can link your credit or debit cards to start shopping immediately.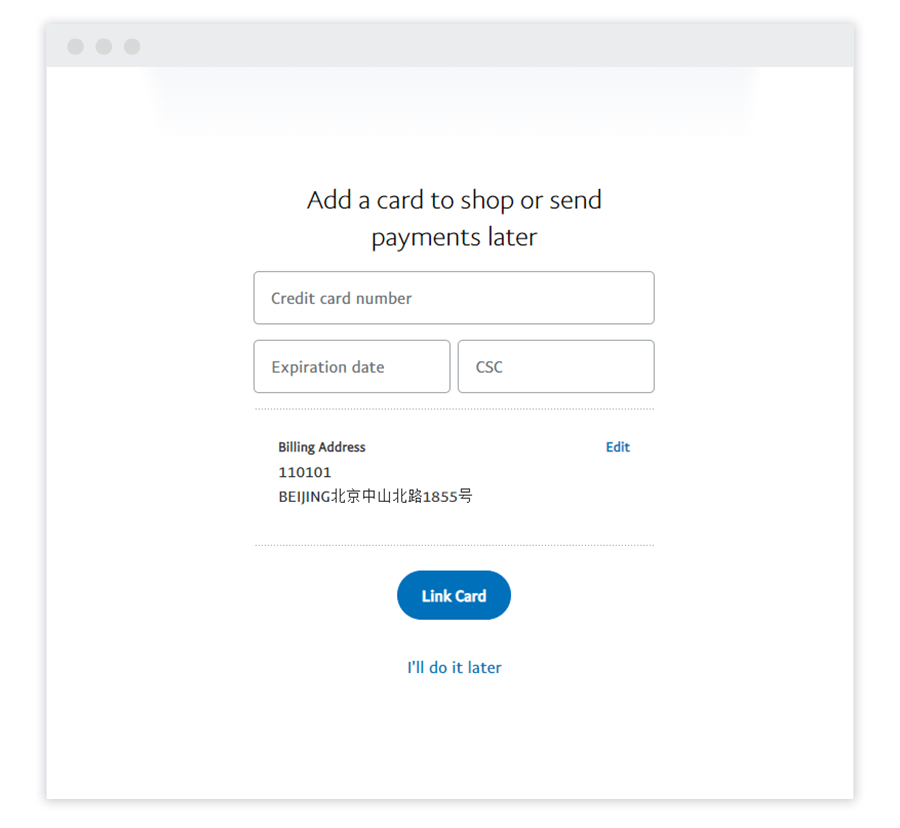 STEP 5

: Verify your email address
Once your account is created, we will send you an email to confirm your email address. We'll also email you each time you make a payment so you can easily track your shopping.
Click on Confirm Email Address to verify your email address on our network. And that's it, you now have your account set up and ready to go!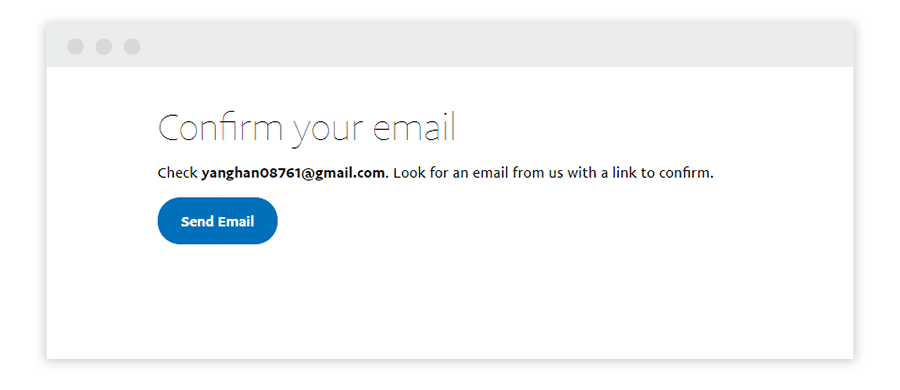 (Optional) STEP 6

: Verify your mobile phone number
For added security, you may choose to verify your mobile phone number.